Your meals of the week, cooked by our chefs.
Weekly Food - Fresh box of meals prepared in Switzerland and delivery of cooked meals since 2021.
Delivery of prepared meals. How does it work?
It has never been easier to eat well.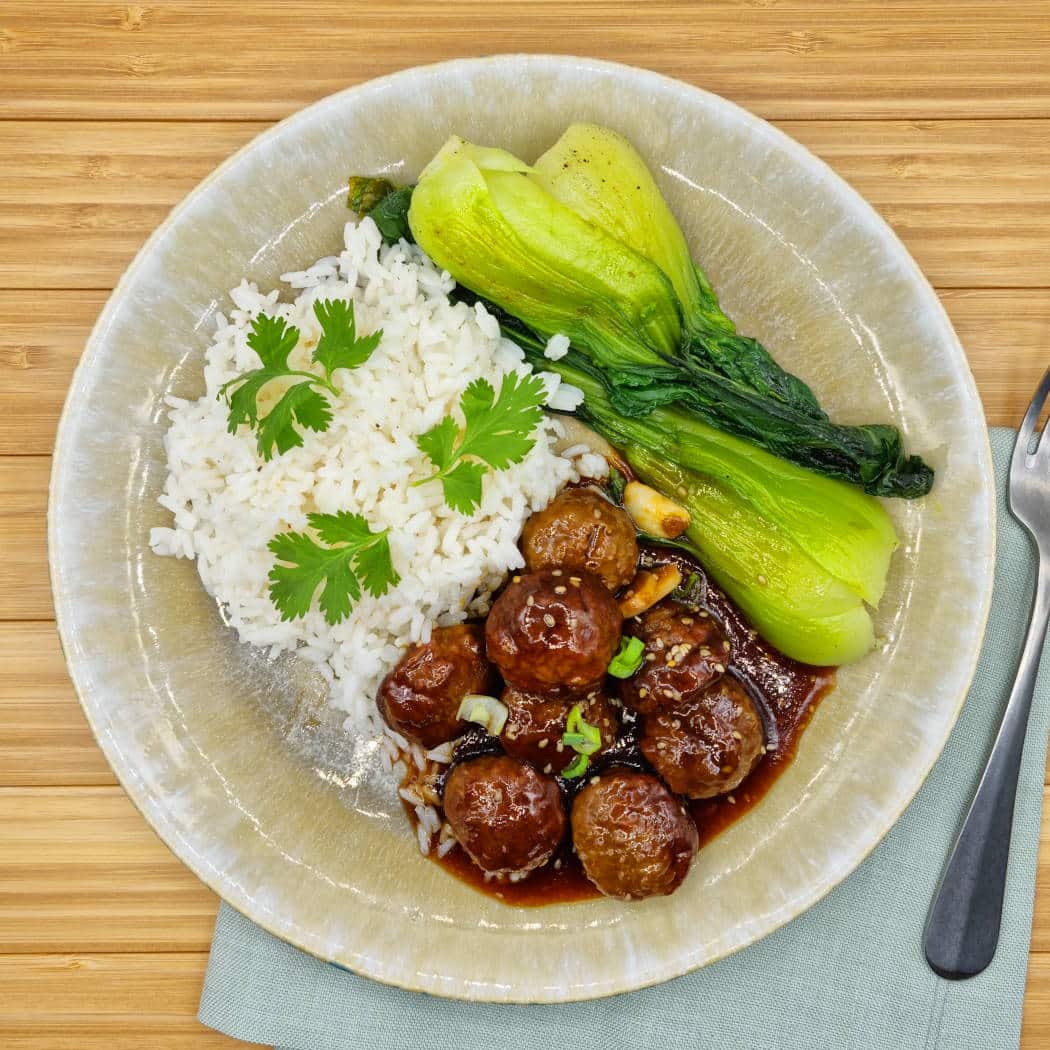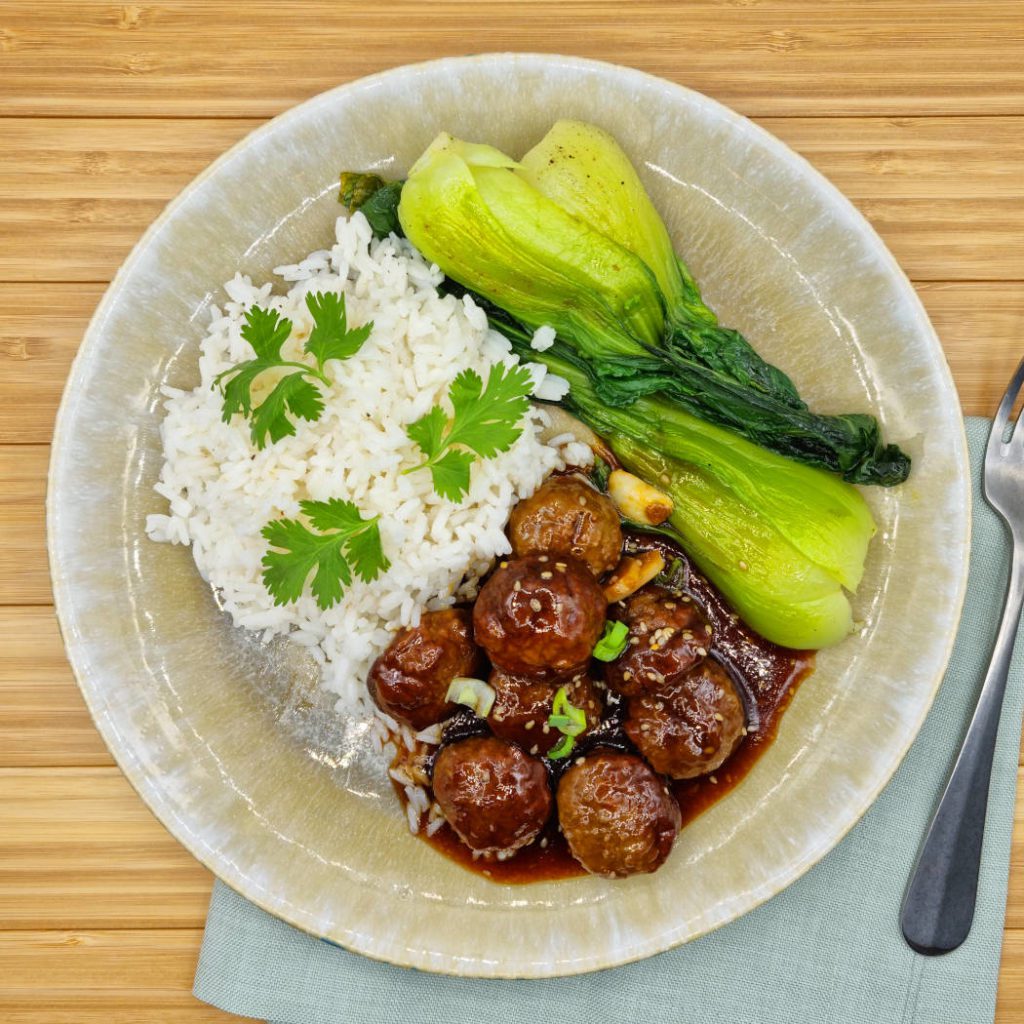 New menu every week
Once a week, we publish a 100% renewed menu.
Visit the menu and select meals for your week.
Our menu is renewed every Friday.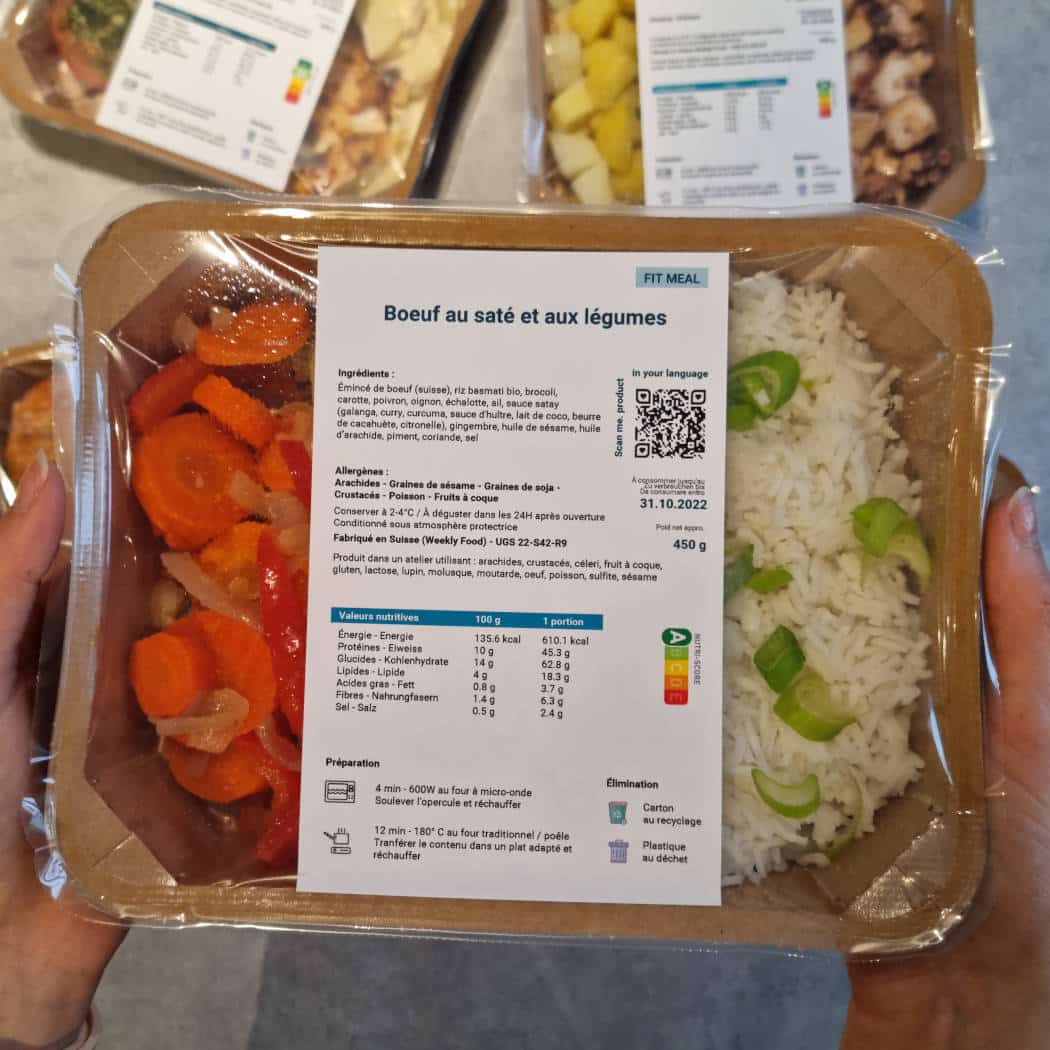 Our chefs cook for you
Our chefs prepare your selection.
Your meals will keep for 5 to 7 days in the refrigerator.
No added preservatives.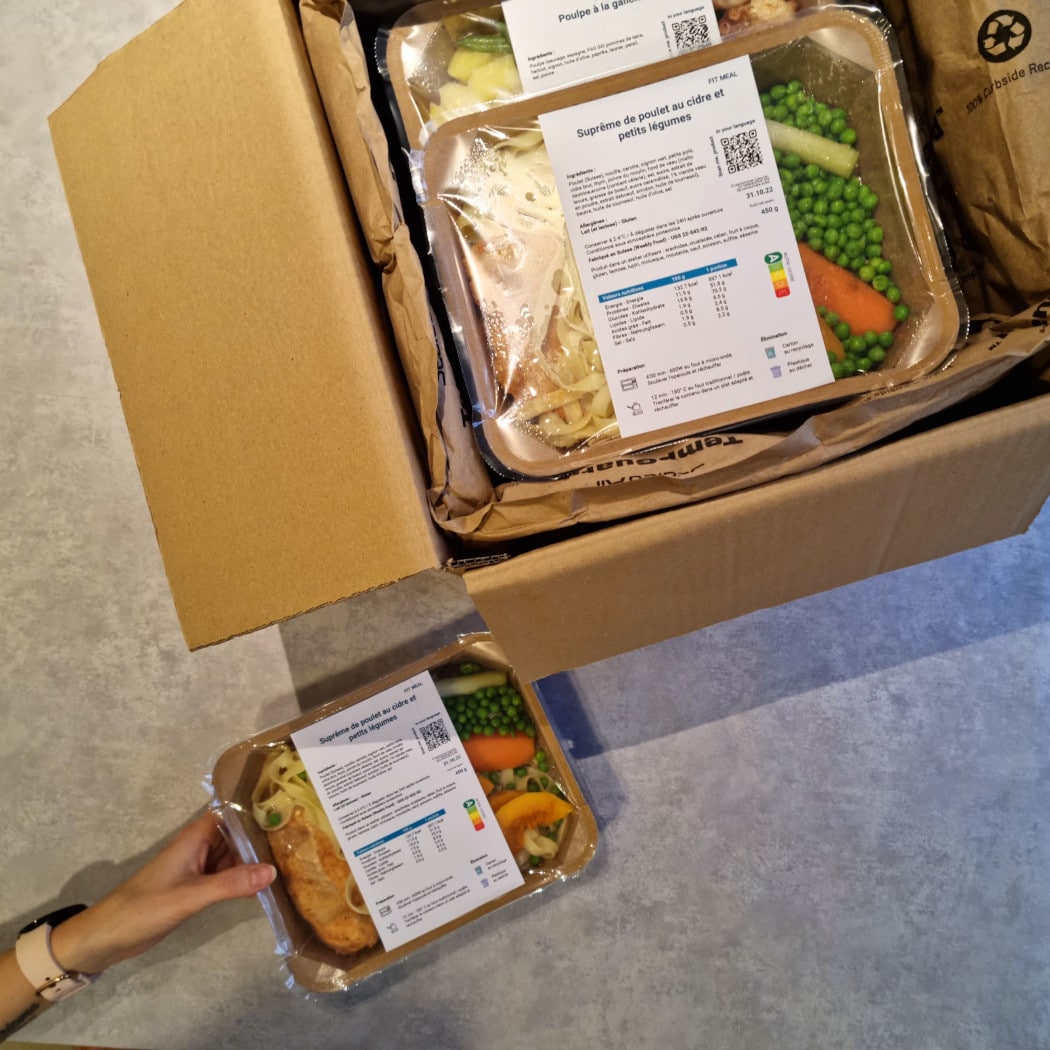 Fresh box delivered throughout Switzerland
Fresh delivery thanks to our recyclable isothermal material.
Delivery throughout Switzerland.
Vary your diet and save time easily.
Recipes reheat in the microwave, oven or skillet. ⌛
Our meal packaging is 85% recyclable. 🌱
What our regulars appreciate.
Delivery of ready-to-eat menus
Weekly Food uses an innovative recyclable cardboard packaging solution.
It is a first in Switzerland for an artisanal prepared meals company, Weekly Food becomes a pioneer in offering its customers a recyclable cardboard solution.
This new technology keeps your meals fresh for 7 days with the smallest possible environmental footprint.
A sustainable and recyclable solution, our containers use 85% less plastic and allow for easy waste separation.
To learn more about our history, take a look at our Who are we?
Newsletter
Receive our next menus and other benefits.
Subscribe to our newsletter to receive our news once a week.

Don't miss our next recipes!
😍 Get 20% off your first order by signing up for our newsletter.
You're the boss!
1x a month, vote for new recipes to be published on Weekly Food 😋
They trust us.
In 4 minutes. Try prepared meal delivery.
It's no commitment and no subscription 🙂
Have a question? Please contact us.
You can find more information about Weekly Food on the pages How it works or Help and contact
Alternatively, we are happy to advise you directly through the Chat Room below.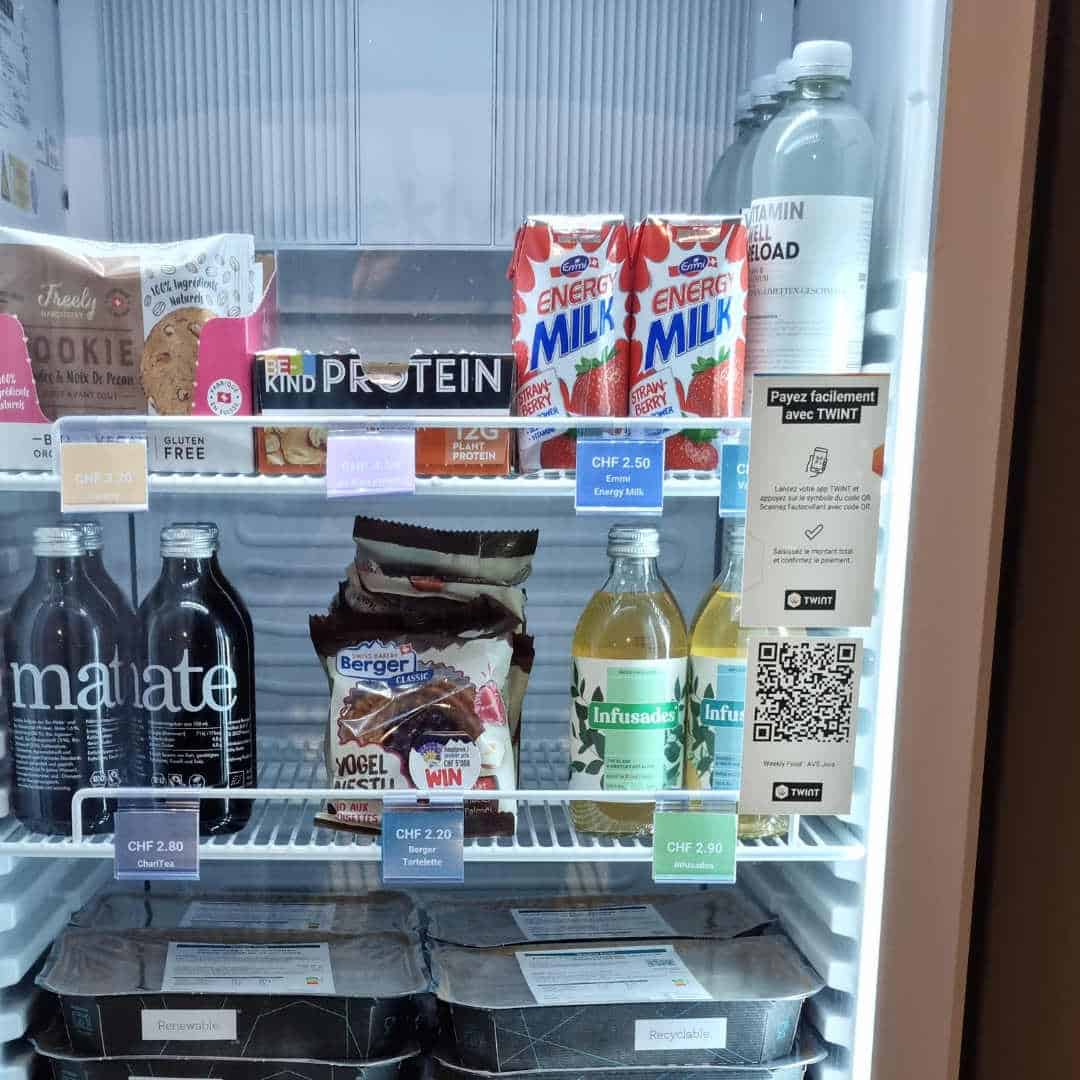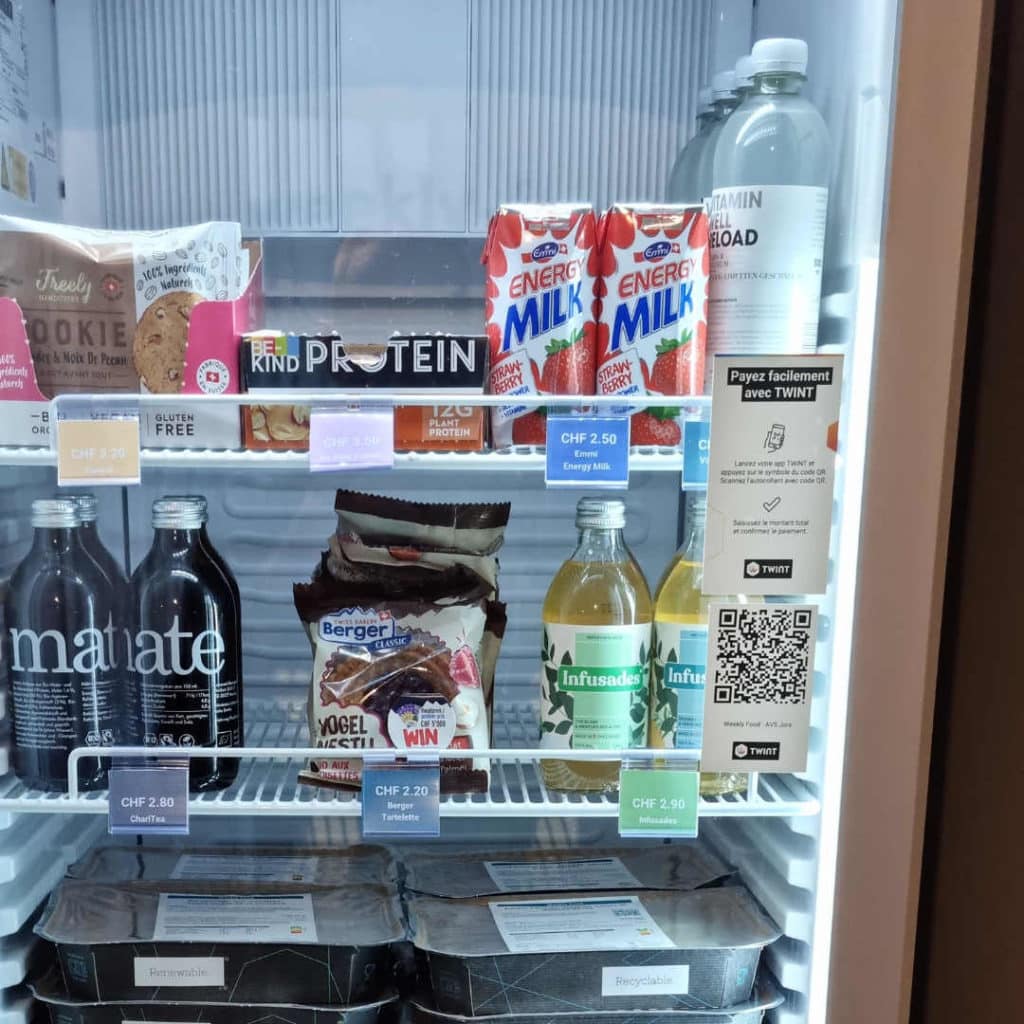 Weekly Food in company
Our catering offer for your employees.
We offer an alternative to the canteen, with refrigerators available and supplied each week with ready-to-eat meals, snacks and quality drinks - Swiss made.
Our wide range of meals is available for your employees 7 days a week, 24 hours a day.
Our fridges are designed to provide tasty, quality meals at any time of the day.
or write to us at entreprise@weekly-food.ch